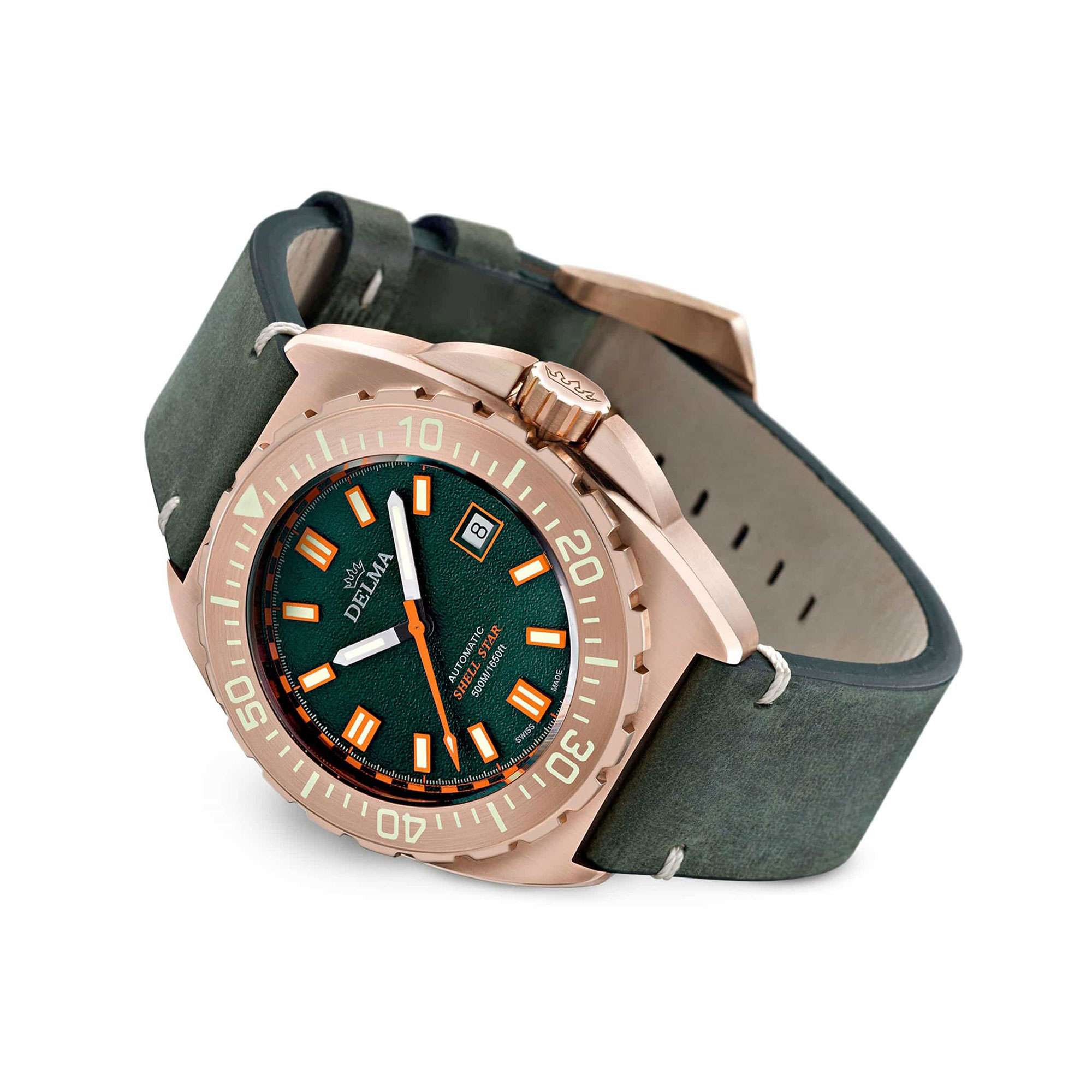 NEW!
Limited Edition from Delma
New Shell Star Bronze is crafted in the finest solid bronze, the new Shell Star fearlessly takes on the elements. The design looks back to the 1970s when the Shell Star was released with great acclaim as the brands first professional divers' watch with quintessential color combinations of the period.
Offered in a limited edition of 500 pieces.